Array
(
    [0] => Array
        (
            [imagen] => Array
                (
                    [ID] => 858
                    [id] => 858
                    [title] => sliders-web-AG-ecommerce_EN_Tarjeta-Regalo
                    [filename] => sliders-web-AG-ecommerce_EN_Tarjeta-Regalo.jpg
                    [filesize] => 840939
                    [url] => https://giftcard.asiagardens.es/wp-content/uploads/2022/01/sliders-web-AG-ecommerce_EN_Tarjeta-Regalo.jpg
                    [link] => https://giftcard.asiagardens.es/en/?attachment_id=858
                    [alt] => 
                    [author] => 1
                    [description] => 
                    [caption] => 
                    [name] => sliders-web-ag-ecommerce_en_tarjeta-regalo-2-2
                    [status] => inherit
                    [uploaded_to] => 0
                    [date] => 2022-01-24 10:48:13
                    [modified] => 2022-01-24 10:48:13
                    [menu_order] => 0
                    [mime_type] => image/jpeg
                    [type] => image
                    [subtype] => jpeg
                    [icon] => https://giftcard.asiagardens.es/wp-includes/images/media/default.png
                    [width] => 1920
                    [height] => 550
                    [sizes] => Array
                        (
                            [thumbnail] => https://giftcard.asiagardens.es/wp-content/uploads/2022/01/sliders-web-AG-ecommerce_EN_Tarjeta-Regalo-150x150.jpg
                            [thumbnail-width] => 150
                            [thumbnail-height] => 150
                            [medium] => https://giftcard.asiagardens.es/wp-content/uploads/2022/01/sliders-web-AG-ecommerce_EN_Tarjeta-Regalo-300x86.jpg
                            [medium-width] => 300
                            [medium-height] => 86
                            [medium_large] => https://giftcard.asiagardens.es/wp-content/uploads/2022/01/sliders-web-AG-ecommerce_EN_Tarjeta-Regalo-768x220.jpg
                            [medium_large-width] => 768
                            [medium_large-height] => 220
                            [large] => https://giftcard.asiagardens.es/wp-content/uploads/2022/01/sliders-web-AG-ecommerce_EN_Tarjeta-Regalo-1024x293.jpg
                            [large-width] => 800
                            [large-height] => 229
                            [1536x1536] => https://giftcard.asiagardens.es/wp-content/uploads/2022/01/sliders-web-AG-ecommerce_EN_Tarjeta-Regalo-1536x440.jpg
                            [1536x1536-width] => 1536
                            [1536x1536-height] => 440
                            [2048x2048] => https://giftcard.asiagardens.es/wp-content/uploads/2022/01/sliders-web-AG-ecommerce_EN_Tarjeta-Regalo.jpg
                            [2048x2048-width] => 1920
                            [2048x2048-height] => 550
                            [woocommerce_thumbnail] => https://giftcard.asiagardens.es/wp-content/uploads/2022/01/sliders-web-AG-ecommerce_EN_Tarjeta-Regalo-300x300.jpg
                            [woocommerce_thumbnail-width] => 300
                            [woocommerce_thumbnail-height] => 300
                            [woocommerce_single] => https://giftcard.asiagardens.es/wp-content/uploads/2022/01/sliders-web-AG-ecommerce_EN_Tarjeta-Regalo-600x172.jpg
                            [woocommerce_single-width] => 600
                            [woocommerce_single-height] => 172
                            [woocommerce_gallery_thumbnail] => https://giftcard.asiagardens.es/wp-content/uploads/2022/01/sliders-web-AG-ecommerce_EN_Tarjeta-Regalo-100x100.jpg
                            [woocommerce_gallery_thumbnail-width] => 100
                            [woocommerce_gallery_thumbnail-height] => 100
                            [shop_catalog] => https://giftcard.asiagardens.es/wp-content/uploads/2022/01/sliders-web-AG-ecommerce_EN_Tarjeta-Regalo-300x300.jpg
                            [shop_catalog-width] => 300
                            [shop_catalog-height] => 300
                            [shop_single] => https://giftcard.asiagardens.es/wp-content/uploads/2022/01/sliders-web-AG-ecommerce_EN_Tarjeta-Regalo-600x172.jpg
                            [shop_single-width] => 600
                            [shop_single-height] => 172
                            [shop_thumbnail] => https://giftcard.asiagardens.es/wp-content/uploads/2022/01/sliders-web-AG-ecommerce_EN_Tarjeta-Regalo-100x100.jpg
                            [shop_thumbnail-width] => 100
                            [shop_thumbnail-height] => 100
                        )

                )

            [imagen_mbl] => Array
                (
                    [ID] => 866
                    [id] => 866
                    [title] => slide-mbl-es
                    [filename] => slide-mbl-es.jpg
                    [filesize] => 145619
                    [url] => https://giftcard.asiagardens.es/wp-content/uploads/2022/01/slide-mbl-es.jpg
                    [link] => https://giftcard.asiagardens.es/en/?attachment_id=866
                    [alt] => 
                    [author] => 1
                    [description] => 
                    [caption] => 
                    [name] => slide-mbl-es
                    [status] => inherit
                    [uploaded_to] => 0
                    [date] => 2022-01-24 13:37:35
                    [modified] => 2022-01-24 13:37:35
                    [menu_order] => 0
                    [mime_type] => image/jpeg
                    [type] => image
                    [subtype] => jpeg
                    [icon] => https://giftcard.asiagardens.es/wp-includes/images/media/default.png
                    [width] => 769
                    [height] => 550
                    [sizes] => Array
                        (
                            [thumbnail] => https://giftcard.asiagardens.es/wp-content/uploads/2022/01/slide-mbl-es-150x150.jpg
                            [thumbnail-width] => 150
                            [thumbnail-height] => 150
                            [medium] => https://giftcard.asiagardens.es/wp-content/uploads/2022/01/slide-mbl-es-300x215.jpg
                            [medium-width] => 300
                            [medium-height] => 215
                            [medium_large] => https://giftcard.asiagardens.es/wp-content/uploads/2022/01/slide-mbl-es.jpg
                            [medium_large-width] => 768
                            [medium_large-height] => 549
                            [large] => https://giftcard.asiagardens.es/wp-content/uploads/2022/01/slide-mbl-es.jpg
                            [large-width] => 769
                            [large-height] => 550
                            [1536x1536] => https://giftcard.asiagardens.es/wp-content/uploads/2022/01/slide-mbl-es.jpg
                            [1536x1536-width] => 769
                            [1536x1536-height] => 550
                            [2048x2048] => https://giftcard.asiagardens.es/wp-content/uploads/2022/01/slide-mbl-es.jpg
                            [2048x2048-width] => 769
                            [2048x2048-height] => 550
                            [woocommerce_thumbnail] => https://giftcard.asiagardens.es/wp-content/uploads/2022/01/slide-mbl-es-300x300.jpg
                            [woocommerce_thumbnail-width] => 300
                            [woocommerce_thumbnail-height] => 300
                            [woocommerce_single] => https://giftcard.asiagardens.es/wp-content/uploads/2022/01/slide-mbl-es-600x429.jpg
                            [woocommerce_single-width] => 600
                            [woocommerce_single-height] => 429
                            [woocommerce_gallery_thumbnail] => https://giftcard.asiagardens.es/wp-content/uploads/2022/01/slide-mbl-es-100x100.jpg
                            [woocommerce_gallery_thumbnail-width] => 100
                            [woocommerce_gallery_thumbnail-height] => 100
                            [shop_catalog] => https://giftcard.asiagardens.es/wp-content/uploads/2022/01/slide-mbl-es-300x300.jpg
                            [shop_catalog-width] => 300
                            [shop_catalog-height] => 300
                            [shop_single] => https://giftcard.asiagardens.es/wp-content/uploads/2022/01/slide-mbl-es-600x429.jpg
                            [shop_single-width] => 600
                            [shop_single-height] => 429
                            [shop_thumbnail] => https://giftcard.asiagardens.es/wp-content/uploads/2022/01/slide-mbl-es-100x100.jpg
                            [shop_thumbnail-width] => 100
                            [shop_thumbnail-height] => 100
                        )

                )

        )

)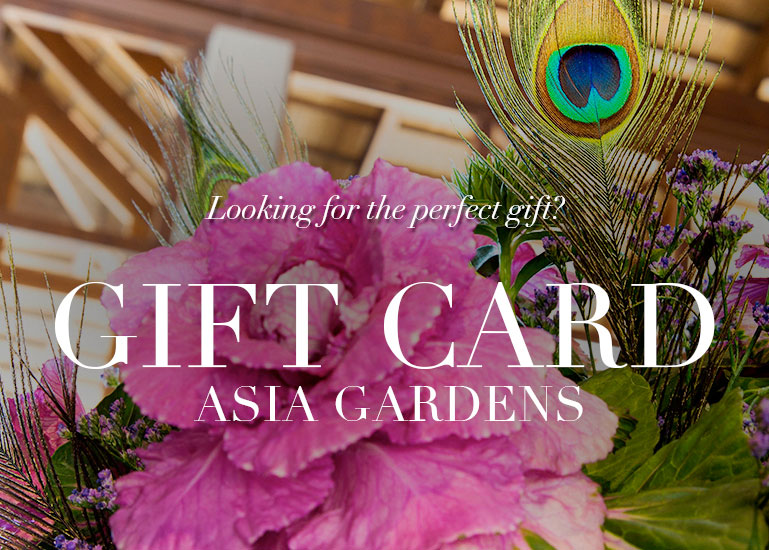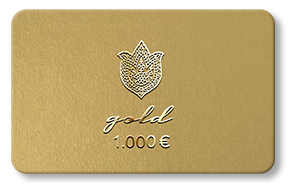 Gold Gift Card
Price: 1.000,00 € IVA incl.
Expiration: 04/12/2023
* Validez de 1 año desde la fecha de venta.
This is a variable product.
TRADITIONAL OR ELECTRONIC GIFT CARD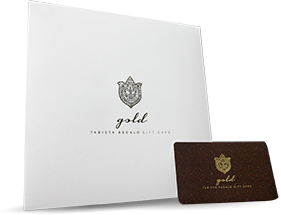 TRADITIONAL CARD
Mail an Asia Gardens Gift Card with an attractive Asian-inspired pack.
Calculate shipping costs and time by entering your zip code here: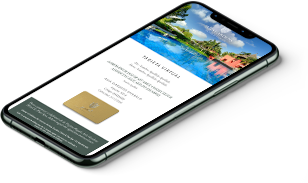 ELECTRONIC CARD
Gift an Asia Gardens Card and send it instantly via email.
Find here the conditions of the Gift Card,
CLICK HERE
If you need advice on your purchase contact RESERVATIONS: +34 966 818 403
We hope to see you soon at
Asia Garden Hotel & Thai Spa.
We use cookies on our website to provide you with the most relevant experience by remembering your preferences and repeat visits. By clicking "Accept all", you agree to the use of ALL cookies. However, you can visit "Cookie settings " to provide controlled consent.
Privacy overview
Este sitio web utiliza cookies para mejorar su experiencia mientras navega por el sitio web. De estas, las cookies que se clasifican como necesarias se almacenan en su navegador, ya que son esenciales para el funcionamiento de las funcionalidades básicas del sitio web. También utilizamos cookies de terceros que nos ayudan a analizar y comprender cómo utiliza este sitio web. Estas cookies se almacenarán en su navegador solo con su consentimiento. También tiene la opción de optar por no recibir estas cookies. Pero la exclusión voluntaria de algunas de estas cookies puede afectar su experiencia de navegación.